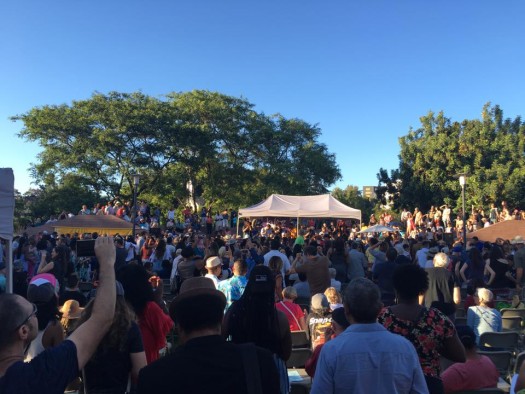 Our final post, as this seventh year draws to a close, highlights a few 45s picked up in the last year, from a variety of places around the world for a bit of Summer soul travelin'!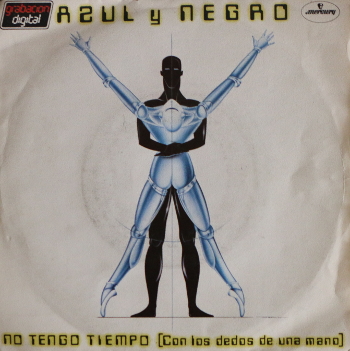 Azul y Negro – Fantasia De Piratas (45 RPM version)
Azul y Negro – Fantasia De Piratas (33 1/3 RPM version)
Picked this up during my Spring trip to Spain. Most of my knowledge of Spanish music revolves around Flamenco and 1960s garage/soul. During my trip to Discos Bora Bora in Granada I discovered a few selections from what amounts to Spanish new wave of the 1980s. I was drawn to this 45 because of the striking artwork. As best I can gather, Azul y Negro were one of the first techno-op groups in Spain and that sound certainly comes across here. I wasn't as enamored with the sounds on this 7″ as I was the cover, until I thought to slow down "Fantasia De Piratas." At 45 the song sounds too fast and a bit comical (though that might be the point), but at 33 1/3 the song takes on a kind of epic John Carpenter 80's horror film soundtrack feel. What was once laughable becomes sinister, as you can hear above when you compare the two versions.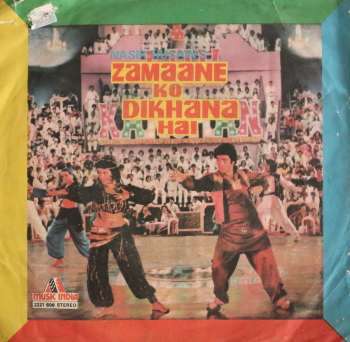 R.D. Burman – Dil Lena Khel Hai Dildar Ka
I haven't made nearly enough journeys into India's rich Bollywood sounds, but when I do, I often find a gem. This one features two of the songs from the 1981 film Zamane Ko Dikhana Hai, with a soundtrack created by R.D. Burman. The story itself seems to be a fairly regular Rich boy meets poor girl, family doesn't approve kind of story, but it seems a fair amount of it occurs at a discotheque and that is clearly where "Dil Lena Khel Hai Dildar Ka" comes from. Real solid Morodor-esque sound on this cut, though with those trademark vocal elements that make these Bollywood records so much fun regardless where your dance floor is.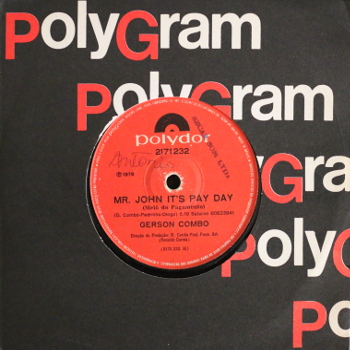 Gerson Combo – Mr. John It's Pay Day
Our next stop Soul travelin' is down to Brasil for a disco-fied number from Gerson "King" Combo. This track would have been cool enough if it just stuck with that opening disco groove. But it breaks down into a crazy little chant, "Sing the song, cause it's my payday" from "King" Combo, a chorus of voices and a soul clap to boot. I can't entirely tell what the song is about, but I got a feeling "Mr. John" is either his landlord or his boss. Either way, "King" Combo won't be denied his fun on his payday, thankfully so for our ears.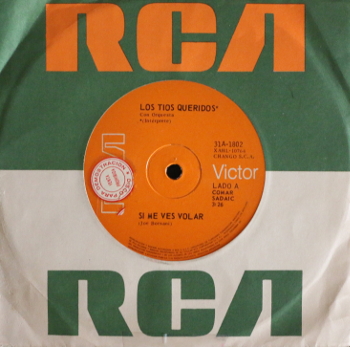 Los Tios Queridos – Si Me Ves Volar
Los Tios Queridos come to us from Argentina and got up on my radar thanks to post from Sociologist Jooyoung Lee, who recently released a fascinating book, Blowin' Up: Rap Dreams in South Central. Lee also was a popper back in the day and so he's well versed with B-boy anthems and songs that are built for the cypher. "Si Me Ves Volar" has all the elements to make it a underground B-boy/B-girl favorite. I've gotten a chance to play this for the crowd at Funky Sole on a couple of occasions and I can attest to how dynamite it is for dancers.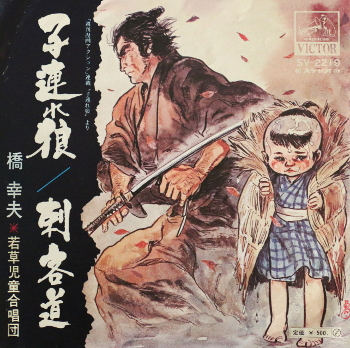 Yukio Hashi – Shikaku Dou (Thug Road)
Last track to share comes to us from Japan and from the legendary Lone Wolf & Cub series. I'm not entirely sure if this was used in the TV series, or if it might have been released in conjuction with the original manga. I'm about 90% sure that it wasn't from any of the Lone Wolf films, but it has been a while since I've seen some of the later ones. "刺客道" or "Shikaku Dou" (I originally had this phonetically translated as "Shikaku Michi" but that might not be correct) translates to either "Thug Road" (if you trust Google Translate) or "Assassin's Road." I prefer to call it "Thug Road" mostly just because I like the idea of a song being titled "Thug Road." Of late I've been listening to this quite a bit driving around LA, and everytime it gets to "Ooooh oh oooh oh, Daigoro…" I belt it out in my best operatic voice. It's the kind of thing you think RZA would have sampled liberally for Wu-Tang Clan already, though I don't think it has been. It's certainly deserving, especially the parts where the kids are singing.
Cheers,
Michael