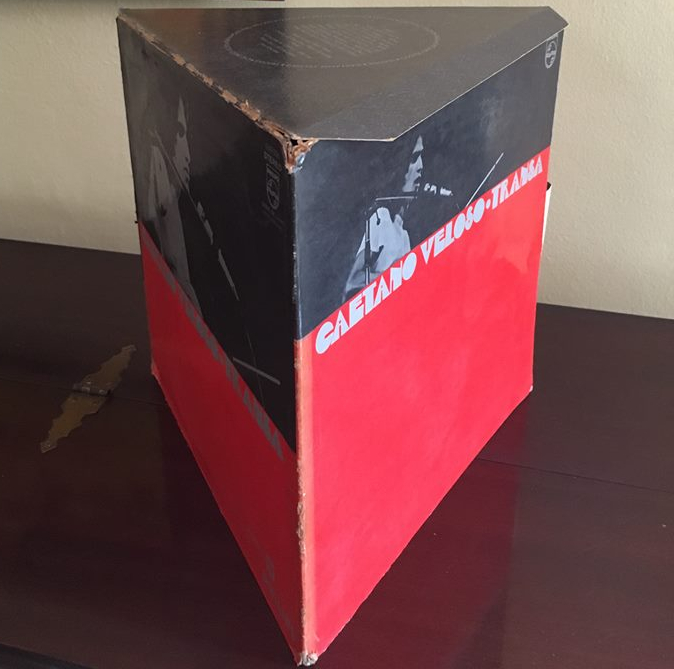 Caetano Veloso – It's A Long Way
Caetano Veloso – You Don't Know Me
Caetano Veloso – More Na Filosofia
Caetano Veloso – Nine Out Of Ten
This is also a record that I'd meant to post much earlier, actually before my trip to Spain last month. But 2016 has been a year of delays, and so it is, that I'm posting this while I'm in Cuba, with no way to change over my money. With that extra time, and thankfully still with some hours on my internet card, I figured I'd put them to good use and post a few things.
Transa has been on my radar for a relatively short period of time. I first heard "It's A Long Way," through it's use at a pivotal moment in the recent Tropicalia documentary. The moment where Cae sings, "I hear my voice among others," and the bass and drum come in with a "boom," and everything really starts to churn, is one of my favorite musical moments of all-time. The song comes to mind whenever I'm on some type of long trip, especially driving (or as was the case here in Cuba, the long long long long long long long way from Havana to Santiago by bus) and so for about a year I worked hard to track down a solid copy. The difficulty with this record, one of his most popular, is that people wore out the record when they got it originally, so "nice" copies are tough to find and then there's the tri-fold out cover you see in the picture, which only came with the first press and can also be tough to find with all the proper parts. Late last year, I thought I'd found a great copy, only to discover via correspondence that it wasn't as good sounding as the collector originally thought. This was the beginning of a two month escapade involving two or three copies, trading sound files to check the sound quality, and finally receiving the album.
"Transa" is Brazilian for "Fuck," and that might lead you to believe that this record would be all about Sex and such, but it's actually a lot more philosophical. The grooves are sultry at times, but the themes are connected to nostalgia, rejection, mortality and enjoying life in all it's mysterious ways. In my opinion, Transa features several of Cae's best English songs, including, "Long Way," as well as "You Don't Know Me," and "9 out of 10" (Which he recently performed with Gilberto Gil on their 2015-2016 duo concert tour). The songs in portuguese are just as strong, it really is an exceptional record and one I'm very happy share, finally, with you.
Cheers,
Michael