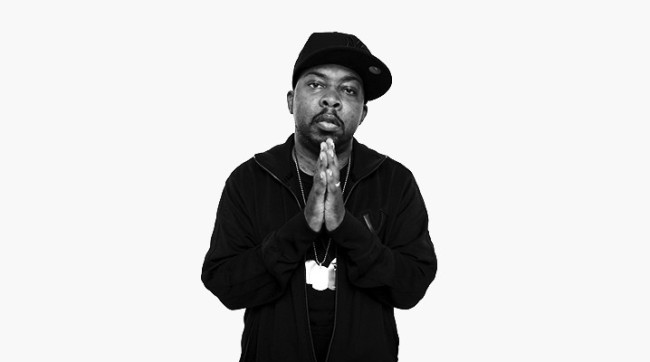 Last night I went to sleep early after a long day teaching classes, grading and watching some election coverage…I woke into a world without one of the most iconic MC's of the Golden Era of Hip-Hop, Malik Taylor, affectionately known as Phife Dawg of A Tribe Called Quest. At 45 years old, it seems unbelievable that Phife is gone. I'm sure a lot of people hoped, as we moved closer to 25th anniversaries for "Low End Theory" (later in September) and "Midnight Marauders" (in November 2018), that the members of Tribe would be able to put aside their differences and bless us with a proper reunion tour performing these albums, but that now will never happen. Q-tip dominated the first Tribe record, not just on the mic, but also on production, with Phife doing some guess work, but soon Phife became an integral part of the group and the talents that we got a glimpse of on that first record shone through brightly on the albums that followed. All day long on social media there have been many many many many many many tributes to Phife, a real tribute to how important he was to those of us who had the privilege of growing up with Hip-Hop in the 1990s. These five tracks feature my favorite moments from his work with Tribe…
"Buggin' Out"
"Yo, microphone check one, two, what is this?
The five foot assassin with the roughneck business,
I float like gravity, never had a cavity,
Got more rhymes than the Winans got family,
No need to sweat Arsenio to gain some type of fame,
No shame in my game cause I'll always be the same,
Styles upon styles upon styles is what I have,
You wanna diss the Phifer but you still don't know the half…"
Like a lot of people, I first heard "Buggin' Out" at the tail-end of the "Jazz (We Got The)" video, and when I finally bought a copy of Low End Theory, I was surprised that the two songs weren't back to back on the album. It's really hard for me to separate the song from the video and how the visual performance of Phife works so perfectly with the vibe of the song and of the group. While I can't entirely remember where I was when I first saw/heard this, I can guarantee that my response to it was pretty similar to a lot of other people's, "WHAT THE FUCK?!?!?!!!!" Those moments of complete and utter shock and surprise are a rare thing indeed.
"Scenario"
"Heyo, Bo knows this, (What?) and Bo knows that (What?),
But Bo don't know jack, cause Bo can't rap,
Well what do you know, the Di-Dawg, is first up to bat,
No batteries included, and no strings attached,
No holds barred, no time for move fakin',
Gots to get the loot so I can bring home the bacon,
Brothers front, they say the Tribe can't flow,
But we've been known to do the impossible like Broadway Joe, so,
Sleep if you want, NyQuil will help you get your Z's, troop,
But here's the real scoop,
I'm all that and then some, short, dark, and handsome,
Bust a nut inside your eye to show you where I come from,
I'm vexed, fuming, I've had it up to here,
My days of paying dues are over, acknowledge me as in there (Yeah!),
Head for the border, go get a taco,
Watch me wreck it from the jump street, meaning from the get-go,
Sit back relax and let yourself go,
Don't sweat what you heard, but act like you know."
"Scenario" might be the best posse cut of the 1990s and Phife is the one who bats lead-off and just like Rickey Henderson did back in the day, leads it off with a home run.
"Check The Rhime"
"[Q-tip] Yo, Phife, you remember that routine,
That we used to make spiffy like Mr. Clean?
[Phife] Um um, a tidbit, um, a smidgen,
I don't get the message so you gots to run the pigeon.
[Q-tip] You on point Phife?
[Phife] All the time, Tip.
[Q-tip] You on point Phife?
[Phife] All the time, Tip.
[Q-tip] You on point Phife?
[Phife] All the time, Tip.
[Q-tip] Well, then grab the microphone and let your words rip.
[Phife]Now here's a funky introduction of how nice I am,
Tell your mother, tell your father, send a telegram,
I'm like an energizer cause, you see, I last long,
My crew is never ever wack because we stand strong,
Now if you say my style is wack that's where you're dead wrong,
I slayed that buddy in El Segundo then Push it Along,
You'd be a fool to reply that Phife is not the man,
Cause you know and I know that you know who I am,
A special shout of peace goes out to all my pals, you see,
And a middle finger goes for all you punk MC's,
Cause I love it when you wack MC's despise me,
They get vexed, I roll next, can't none contest me,
I'm just a fly MC who's five foot three and very brave,
On job remaining, no home training cause I misbehave…"
"Can I Kick It"
"Boy this track really has a lot of flavor,
When it comes to rhythms, Quest is your savior,
Follow us for the funky behavior,
Make a note on the rhythm we gave ya,
Feel free, drop your pants, check your hair,
Do you like the garments that we wear?
I instruct you to be the obeyer,
A rhythm recipe that you'll savor,
Doesn't matter if you're minor or major,
Yes, the Tribe of the game we're a player,
As you inhale like a breath of fresh air."
I can't improve on what I wrote to friends this morning when I first heard the news, so I'll just quote myself on this one…"I hope I never fully understand the magic and mystery of why certain songs, sounds and musical moments move us more than others…every time I hear this song I'm transported back to my 15 year old self listening to this for the first time and having my mind blown at how fresh it all sounded…the wordplay and flow, that Lonnie Smith break mixed with Lou Reed and especially Phife's closing rhymes on his verse, one of the few he had in that first record. For whatever reason it always gives me chills in the way that last line is said, right before the scratching and Lonnie Smith's organ grinds out "Spinning Wheel," EVERY.SINGLE.TIME!"
"Electric Relaxation"
"I like 'em brown, yellow, Puerto Rican or Haitian
Name is Phife Dawg from the Zulu Nation…"
Hip-Hop has always had some salacious moments, "Sex rhymes" have been a major part of the genre at least since the Fantastic Freaks got on the mic, but I'm not sure there's a better moment of wordplay in "Sex rhyme" history than Phife's closing verse in "Electric Relaxation," with it's legendary Double Entendre that's I'm sure boosted sales for Seaman's Furniture for a couple of years, at least on the east coast.
"If my mom don't approve, then I'll just elope,
Let me save the little man from inside the boat,
Let me hit it from the back, girl I won't catch a hernia,
Bust off on your couch, now you got Semen's Furniture."
Whatever place there is for "Beyond Classic," that rhyme belongs there along with Phife…truly, there will never be another. Rest In Power…