This past Saturday I returned to Funky Sole, my second appearance of the year and third time overall. Every time has been special for me. As I've mentioned previously, Funky Sole is the best soul and funk night I've ever gone to. Pretty much around the time I moved to LA they landed at their present location of the Echo and it's the perfect venue for the perfect night.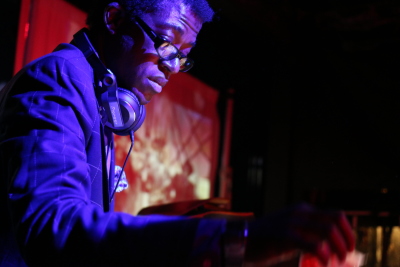 For so many of us who have had the pleasure of doing a guest DJ set, one of the things that makes it such a special night is the crowd that comes out. LA crowds don't have the best reputation, sometimes they're very fickle, sometimes they're clearly there just to be seen and not really that interested in dancing. That is not the case at Funky Sole. People come out to dance and it's always amazing just how far as a DJ you can take things and still have the dance floor packed.
On this particular Saturday night, Maestro Music Man Miles was out on tour, so it was just Clifton and me on the decks. We did get a surprise guest, Myron Glasper of Myron & E came down and essentially served as MC for the evening, leading the crowd in some chants, judging a mini-dance contest and even singing along to the Winston's "Amen, Brother." For my set, as usual, I tried to bring a mix of classics and deeper cuts, with a few from Cuba (Juan Pablo Torres' "Pastel En Descarga" and Los Tainos' "Amor Mio"), Brasil (two of my favorite Brazilian tracks, Gal Costa's "Vou Recomecar" and Jorge Ben's "Umbabarauma") and all over the US, from NOLA with quite possibly my single favorite soul instrumental, Smokey Johnson's "I Can't Help It," Miami's All The People with "Cramp Your Style" and my hometown of Atlanta with the ever-present (at least when I spin soul nights) Franciene Thomas and her dynamite dance floor burner "I'll Be There."
After my set, me and Clifton traded songs, 2 for 2, which gave me a chance to push the boundaries (though again, the crowd ALWAYS kept the dance floor packed) with some more rocking sounds from Hell's Belles soundtrack, Sarolta Zlatnay and Carl Sherlock Holmes. The best moment of the night for me was pretty close to the end, when I played Willie Hutch's "I Choose You" (sampled best by UGK and Outkast for the "International Players Anthem") and most of the couples who had stuck it out to the very end started slow dancing…If you missed it, you REALLY missed it. But at least you can hear the sounds. Below is the Guest DJ set from Saturday. Big thanks as always to Miles, Clifton and Nancy for the invite, it's always an absolute pleasure.
Guest DJ Set At Funky Sole: 11-08-2014
Funky Sole Guest DJ Set: 11-08-2014
The Bar-Kays – Sang and Dance – 7" (Volt)
Gal Costa – Vou Recomecar – Gal Costa (1969) (Philips)
Juan Pablo Torres y Algo Nuevo – Pastel En Descarga – Super Son (Areito)
Jodi Gales – You Gotta Push – 7" (Savern)
Smokey Johnson – I Can't Help It – 7" (NOLA)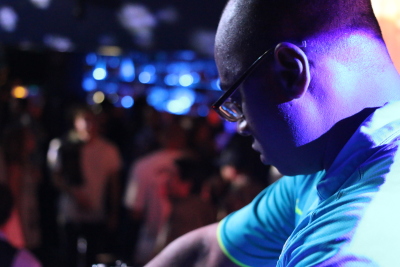 Serge Gainsbourg – Requiem Pour Un Con – 7" (Phonodor)
Marcia Griffiths – Here I Am (Come And Take Me) – Sweet Bitter Love (Trojan)
Jorge Ben – Ponta De Lanca Africano (Umbabarauma) – Africa Brasil (Philips)
Los Tainos – Amor Mio – Los Tainos (Areito)
Dennis Coffey & the Detroit Guitar Band – Scorpio – Evolution (Sussex)
The Steve Karmen Big Band feat. Jimmy Radcliffe – Breakaway Pt. 1 – 7" (United Artists)
The Winstons – Amen, Brother – 7" (Metromedia)
Franciene Thomas – I'll Be There – 7" (Tragar)
All The People – Cramp Your Style – 7" (Blue Candle)
Billy Garner – Brand New Girl – 7" (BGP)
The Rail Band – Mouodilo – 7" (HMV)
Lyn Collins – Mama Feelgood – Black Caesar: Original Soundtrack (Polydor)
Bill Withers – Kissing My Love – Still Bill (Sussex)
Toots & The Maytals – Time Tough – Funky Kingston (Mango)
Dave Barker – Do Your Thing – Africa's Blood (Trojan)