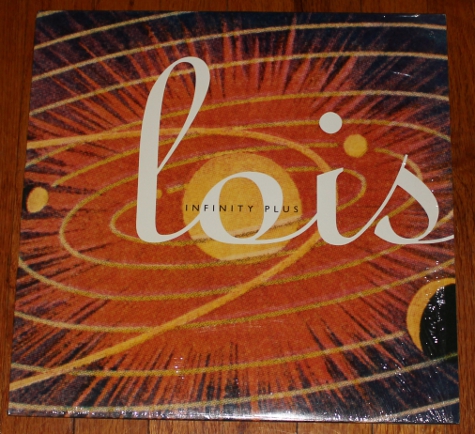 Lois – Sunrise Semester
Lois – A Summer Long
Lois – Capital A, Capital B
Lois – Rougher
{Just in case you were wondering, this year's record sale was very successful, even though most of the records didn't sell! Just about all of our fees for the next year were covered by that Demon Fuzz record alone, thanks to those of you who donated a little money towards Melting Pot or spread the word about the auctions!}
I realize that even though I routinely profess my love for indie-pop on the radio show, I very rarely ever post any of those sounds in this section. A major part of this is that since the big sell-off in 2004, I just don't have a lot of those albums any more. Most of what I dig for these days are the rare jazz, soul, funk & psych that you usually see here. Every now and again though a song from those glorious 1990s of my youth (what I like to call the "Heroic Years of Indie-Rock" when the distinction between "major" and "indie" REALLY meant something) pops into my head and stays there and it forces me to track down the record. Lois' 1996 album Infinity Plus is one that routinely finds its way into my mind, especially here in the Summer.
The record holds a a special place for me because it was one of a number of albums that I helped champion when I was a music director at Album 88 in Atlanta. But what's really obvious from just one listen is that this is an album that "sticks" because the songs are just really fucking good. Outrageously good, so good in fact for the life of me I never understood how this album didn't break out. Maybe it was the fact that it was uber-Indie K Records, or it was Lois Maffeo's over-reliance on "Ooohs" and "Ohs." I don't have any idea. I've long thought several of the songs here were not only the best of her career, but some of the best indie-pop songs, period. "Sunrise Semester" is just perfect. I can't think of a more unabashedly romantic song for shy people that's ever been written. Ever time I hear it my heart just melts. Lois had a great knack for writing love songs, with "Capital A, Capital B" also being a standout.
Strangely the sheer romantic weight of those two songs is tempered by the ones that are right next to them on the album, "Rougher" (featuring the now legendary Elliot Smith) and "A Summer Long" (which features Alan Sparhawk of Low). For all the hope and wide-eyed exuberance captured on those prior two, these songs are almost like punches to the gut in the way they portray quite different realities of love. But that is the way it is isn't it? What seems like true love can (sometimes quite quickly) turn into something truly heartbreaking. Lois didn't record much else on her own after Infinity Plus. Maybe she felt the same way I did about this record, "if they don't fall for this, what else can I do?" Who knows. I'm just glad she wrote these songs, recorded them with Heather Dunn of Tiger Trap and Brendan Canty of Fugazi (along with the previously mentioned guests) and that this album found it's way back into my collection.
Cheers,
Michael