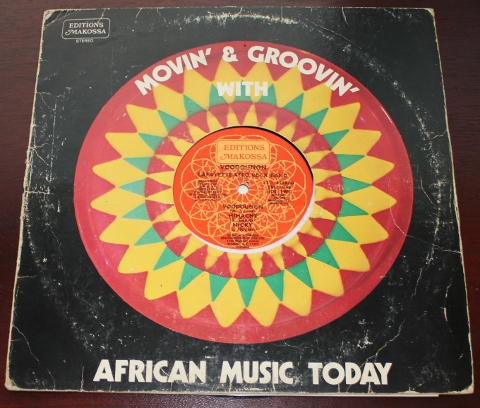 Lafayette Afro Rock Band – Hihache
Lafayette Afro Rock Band – Azeta
Lafayette Afro Rock Band – Nicky
Picked this up a little while ago on a trip to San Diego. I'd never seen a copyof this one before and so even though the condition was pretty bad, I figured that it was worth the relative cost, especially since it has one of my all time favorite drum breaks, "Hihache." Everybody seems to think the Lafayette Afro Rock Band were originally from France, but they actually had their roots in NY.
Lafayette played some pretty heavy funk, laced with with some African influences (which probably explains how they made it onto Editions Makossa) but it wasn't until they made the move to Paris that they found a bit of popularity. Stardom really escaped them until Hip-Hop DJs started playing and later on sampling their work.
"Hihache" from this EP has been sampled by a few and easy to see why, you don't get many drum breaks that are this funky, this long and this clean from this period. I also love that cowbell that comes in just as the other instruments start to lay down the full rhythm. I've also posted a couple of other tracks from this EP, basically the ones that don't actually skip. I'm sure some day I'll run into a better copy, but since these are the tracks I actually dig from it, I might just hold on to this one…there is a special charm to crackling vinyl.
Cheers,
Michael